By Mike Smith
As we approach the one year anniversary of the COVID lock down and when everything we knew as "normal" went away, if there's
one thing we've learned is the importance of reflection.  It's not always easy, with things being so different, and the loss of competitive opportunities, but there have been some incredibly beautiful performances which sprouted out of the situation we find ourselves in.  Performances we would likely not have witnessed under regular circumstances.
And as I'm looking at planning for the spring track season, for all the ups and downs we know are coming, I think it's important to reexamine the amazing performances of the last week, last month and last year and recognize these performances likely would not have happened if 2020 had been "normal."
Let's focus on the last week or so.  Starting with high schoolers, we have Hobbs Kessler. Unknown until last week, Kessler goes out and runs 3:57.66 after coming into the season with a 4:18 PB.  I remember when
Alan Webb broke Jim Ryun's high school record and being unknown was not something you could have said about Alan Webb.
And how about Jakob Ingebrigtsen and his #2 indoor 1500 behind only Hicham El Guerrouj, world record holder in the 1500 and the mile.  The beauty of this race wasn't only about the time, but how he dismantled the field over 400 meters to win by 4.7 seconds over the current best runners in the 1500 meter distance.
Or from the same meet in Lievin, a world record by Gudaf Tsegay in the women's 1500, an American record by Grant Holloway in the 60 meter hurdles to miss the world record by 0.02 seconds, Getnet Wale running 7:24.98 in the 3000 meters, missing the world record by 0.08 and leading four men under 7:30!
Or how about U of O's Cooper Teare and Cole Hocker rolling 3:50.39 And 3:50.55 to move to #1 and #2 on the NCAA all time list in the mile?  With teammate Charlie Hunter finishing third in 3:53.49 to set the Australian record and to move into #4 NCAA all time?  And three weeks ago when the three of them teamed up with Oregon teammate Luis Peralta to run a world best for the DMR?  These Ducks are on a roll.
And let's not leave out field events.  Ryan Crouser's been on a roll in shot put.  In January Crouser bested the old world record not once, but twice in the same meet.  And what about Mondo Duplantis in pole vault?  He broke the world pole vault record with jumps greater than 20 feet both indoors and outdoors during this Covid year.  Incredible.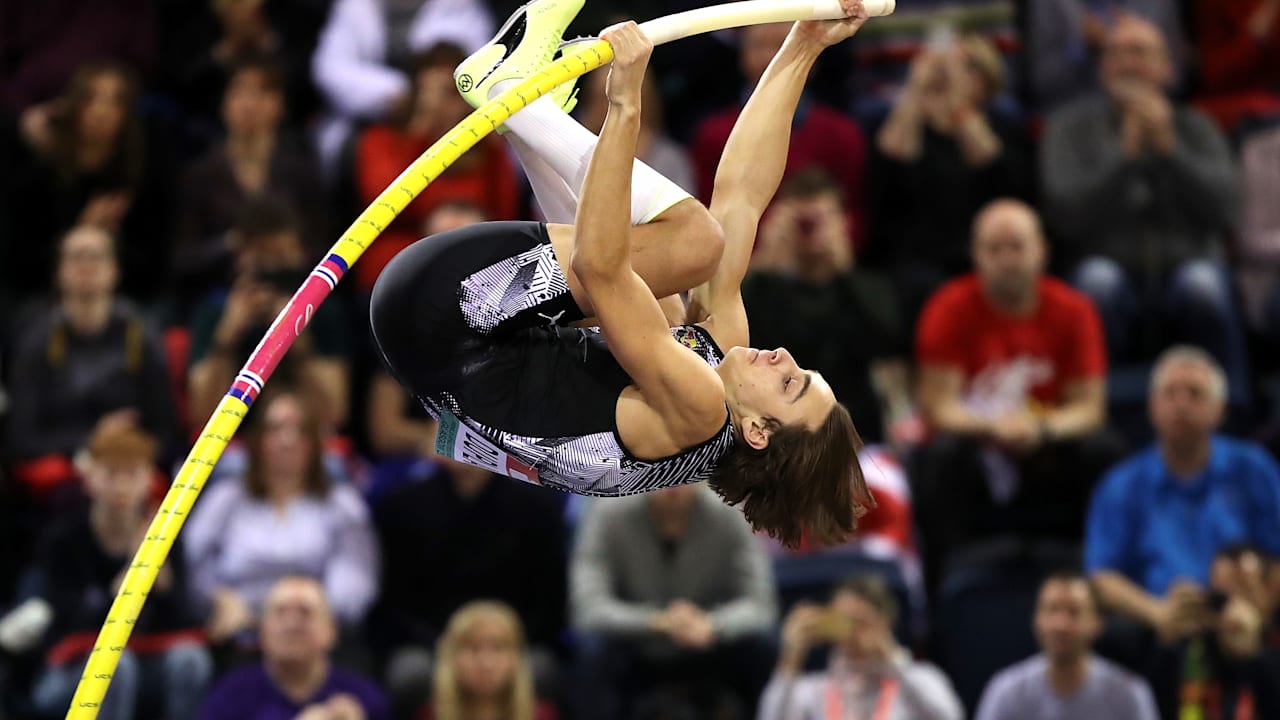 Don't overlook Jim Wamsley's 100K record attempt last month.  Wamsley, never one to push for small goals, had the world record of Nao Kuzami at 6hours, 9 minutes, 14 seconds within his sights.  Ahead of world record pace through 90K and on world record pace through 95K, Wamsley fell agonizingly close running 6:09:25, but smashed the American record by more than twenty minutes.  Completely gutted, tossing his cookies multiple times after crossing the line, Wamsley was able to reflect saying that was likely the best performance of his career thus far.
And as I finish writing this up I need to acknowledge one of our State's greatest distance runners (OK, she's a Vermont native but come on, she went to UNH!) in Elle Purrier. Last night she won the New Balance Indoor Grand Prix 2 mile, running 9:10.28, breaking Jenny Simpson's previous American record by eight seconds.  Last year, she broke the American record in the mile at the Millrose Games in NYC clocking 4:16.  Not to mention this meet saw Bryce Hoppel break the American record in the 1000, Donovan Brazier break the indoor 800 American record, and Ajee Wilson race and win for the first time in a year.
And finally just a bit closer to home, the 5K Postal hosted by Speed Sports Timing, where we saw six girls run under 18 minutes and 9 girls under 19 minutes.  The boys race might be considered even better, with three guys under 15 minutes and all ten boys under 16 minutes, with Coe-Brown's Aidan Cox running 14:39 for what is easily the best high school 5K races ever run in New Hampshire.
I was lucky enough to be there in person, providing commentary to both races.  It's apparent in my voice how absolutely dumbfounded I was at what I was watching.  This race wouldn't have happened in a regular year.  In a regular year, Coe-Brown would have been competing at NXR (and then at NXN!) and while I'm sure they lament at the fact those races never occurred, let's not ignore the fact that it's the absence of those races that allowed for these incredible 5Ks.  As much as we'd have liked things to be different, they weren't.  So we might as well make sure we enjoy the beauty that has blossomed in the void created by COVID-19 and this pandemic.  
To not do so would be a shame.
And they wouldn't have happened if this wasn't a Covid year.